I received the email below, letting me know that my blog was chosen as one of the top 30 lupus blogs.  Feeling stunned and dumbfounded is an understatement.  You could have knocked me over with a feather (as one of my friends says).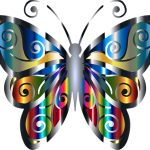 Here is the email:
"Hi Lupus Crazy Team,
My name is Anuj Agarwal.  I'm the founder of Feedspot.  I would like to personally congratulate you as your blog Lupus Crazy has been selected by our panelist as one of the Top 30 Lupus Blogs on the web.
The email continues:
"I personally give you a high-five and want to thank you for your contribution to this world.  This is the most comprehensive list of the Top 30 Lupus Blogs on the internet and I'm honored to have you as part of this!
Also, you have the honor of displaying the badge on your blog.
Best,
Anuj"
Receiving this makes me choke up.  (I keep warning my tears to stay in my eyeballs, where they belong.)  While I might be making more of a big deal than it is, I am … there I go again, choking up.  Damn tears!  I am immensely grateful and honored to receive this.
My blog intention is simply to share my lupus story.  When I was finally diagnosed with lupus, I felt an enormous relief.  I had an answer to all of my "mystery" symptoms.  Best of all, I wasn't crazy!  My blog goal is to reassure other folks who are experiencing similar ailments, they are not crazy either.  Thank you Anuj and your Feedspot team.  I also want to thank you personally for reading my blog.