I have an affinity for itty-bitty things and anything miniature.  I love the tiny house trend that is taking off.  I can be found (on too many occasions, I'll admit) binge watching tiny house TV shows.  One of my fantasies is to buy several acres of land and develop it with a bunch of tiny houses, forming a tiny house homeowners'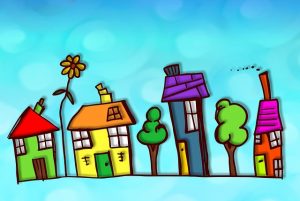 community.  People with chronic illnesses could own their own tiny homes and live among fellow spoonies.  A spoonie community – A Spoonity.  (Dibs on the name.)  The vision of my Spoonity community includes neighbors being close by to lend help and support one another.  Living there would ideally ease anxieties about being sick, alone, and needing help.
(Sigh) Coming out of my daydream and back to reality leaves me contemplating how we (spoonies) can get some occasional help.  I worry way too much about having to rely on others when I'm not feeling 100%.  So, basically that would be every day then.  It's scary to be so sick.  Stewing or fretting about anything and everything causes stress in my body, and anxiety exacerbates my muscle tension, physical pain, headaches, and disease symptoms overall.  Not only is worry unpleasant to experience, it wreaks havoc on my already exhausted, fragile, and overtaxed body.
In order to ease some of my (and maybe your) excessive conce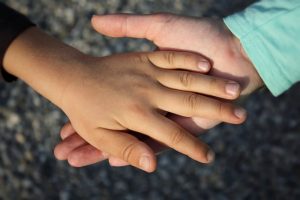 rns, I thought I would list a few ideas about where we can get lupus help. Of course the obvious #1 first option would be family and friends.  However, you may not want to rely on them all the time.  (We don't want to wear them out.)  Or, they might not always be available.
Here are some suggestions of where else you can get assistance:
The 2nd place you could reach out to, is your local church.  A lot of churches have programs where members will take turns dropping off a complete dinner at the home of someone who is ill or recovering from surgery.  (If I wasn't a person of faith with morals, I would sign up just for the dinners!  Kidding – sort of :))
#3 would be businesses.  I'm thinking about cleaning companies in particular, but let's not limit our ideas to the types of businesses to contact.  The reason I suggest a cleaning company is because a fellow spoonie (from my lupus support group) did just that.  Her husband was going out of town for a lengthy work assignment, leaving her home alone to manage their five-kid family.  Knowing that her energy was severely limited because of lupus, she contacted a cleaning company and asked them for help.  Yep, she's brilliant.  As a result, the company cleaned her house for free while her husband was away.  Did I mention they did it for free?  FREE!  (Sign me up.)  Even if a cleaning company is not able to provide their services at no cost, ask for a huge discount.  My philosophy is that it never hurts to ask.  After all, the worst they can say is, "no".  What other businesses can you think of?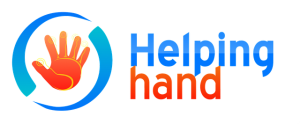 Here are some internet resources for getting help:
http://www.lupus.org/resources
The Lupus Foundation of America's (LFA) website is where I encourage you to visit first.  The link above is to the LFA's "Help and Resources" page for those of us living with lupus, as well as our caregivers. (Don't forget about our awesome caregivers!  They might need lupus help, too.)
I take full advantage of my local LFA support group.  At no cost to participants, a licensed, clinical social worker facilitates our monthly support group, all courtesy of the LFA.  I cannot emphasize enough the importance of connecting with fellow spoonies.  The support group camaraderie is invaluable and we constantly share tidbits of beneficial information (e.g. doctors who are worth seeing, medicine experiences, books to read, upcoming events, etc.).
The 211 website explains that "2-1-1 is a free and confidential service that helps people across North America find the local resources they need. They are there for you 24 hours a day, seven days a week."  If you can't find what you need on their site, you can reach one of their trained professionals by phone and they will steer you to the right direction of where else you can get help.
http://www.mollysfund.org/learn-about-lupus/resource-center/
Molly's Fund Fighting Lupus is based on Oregon, USA.  While not all of us live in that area, their website has a comprehensive list of lupus help resources for education, support, and financial/legal assistance that is not limited to Oregon residents.
When you crave moral support and don't want to burden your peeps, you can reach out to one of the lupus Facebook groups.  One of the groups is called the "Lighthouse For Lupus Closed Group."  With over 3,000 members, there are always people who are lending and receiving encouragement and all that feel good stuff we occasionally need.  If you can't find a group that is befitting, consider starting one of your own.  Who knows, you might fill a void for other folks who have the same disease/health challenges/needs/etc, and need lupus help.
Another group worth mentioning is Meetup.com.  Their website describes that "Meetup brings people together in thousands of cities to do more of what they want to do in life. It is organized around one simple idea: when we get together and do the things that matter to us, we're at our best… They talk, help, mentor, and support each other – all in pursuit of moving their lives forward."  Meetup.com provides an avenue for fostering new friendships.  There are over 200,000 meetup groups with interests ranging from knitting, meditation, Tai Chi, veganism, bible study, book reviewing, and on and on… While this resource is not a site where you can get help directly for lupus, participating in one of the groups might help you expand your social circle and form some new, invaluable friendships.  In turn, those friends could be the ones who help and assist you in times of need.
There's is a Meetup lupus group called the "LWL Spoonie/Lupus Warriors Support Group – Monthly TeleChat". This group organizer explains that, "while support from friends & family is good, sometimes support from other professionals who are also #Spoonies/ #LupusWarriors and REALLY get it, is just better."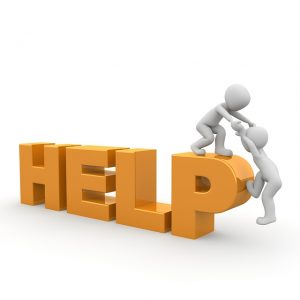 If you ever feel lonely and need help, know that there are others who relate to your situation and how your feeling.  More importantly, please reach out to some of the resources above for your lupus help.  Or better yet, share some of your ideas in the comments section.  Remember to start saving up for your tiny house in my future Spoonity.  (Thanks so much for reading!)